If you prefer active recreation, train regularly and you like spending time on the water with a small group of friends, you need to get acquainted with this project.
We design individual elements, manufacture them with our subcontractors and soon we will enjoy this awsome vehicle on the water. The prototype was already tested what you can see in the movie at the bottom of this page.
A silent boat that will allow you to relax and at the same time take care of your figure and condition.
In one boat, you will exercise almost the entire body – legs, arms, shoulder girdle and back. We have foot pedaling, hands pedaling and rowing at our disposal.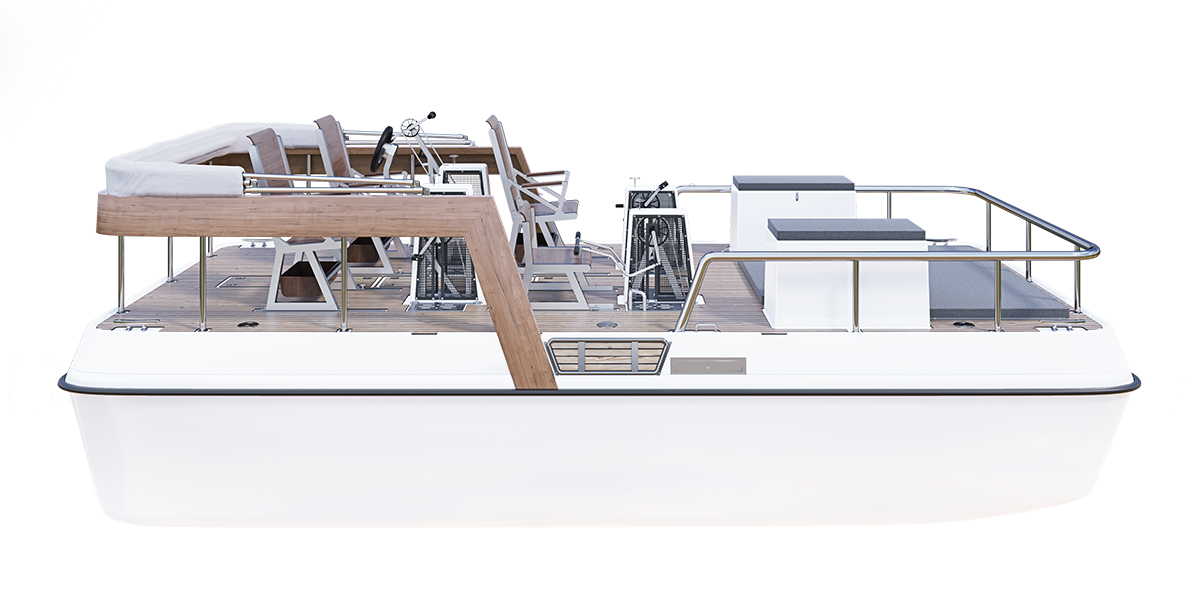 Serenity 550 Fitness
Catamaran
Length: 5.50m
Breadth: 2.50m
Depth to deck: 1.05m
Air draught: 3.00m
Min. draught of floats: abt. 0.3m
Max. draught of flaots: abt. 0.6m
The propeller in the working position descends 20cm below the bottom of the floats.
Propeller: 16″x14″, 2-blade, driven via swinging and rotating L-type column
Stearing wheel: 28cm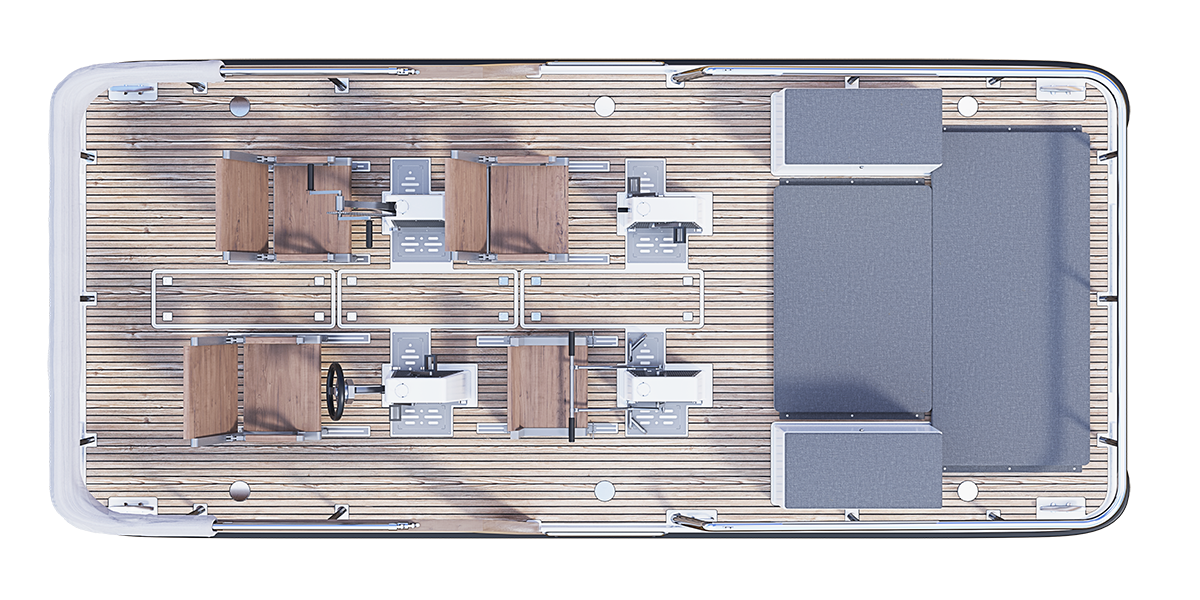 Driving seats: 4
The types of drives to choose from: foot pedaling, hand pedaling, rowing.
We suggest that at least the helmsman's drive is electrically supported.
Spare seats: 2 (2-4 people depends on their weight)
Seats with adjustable position and backrest inclination.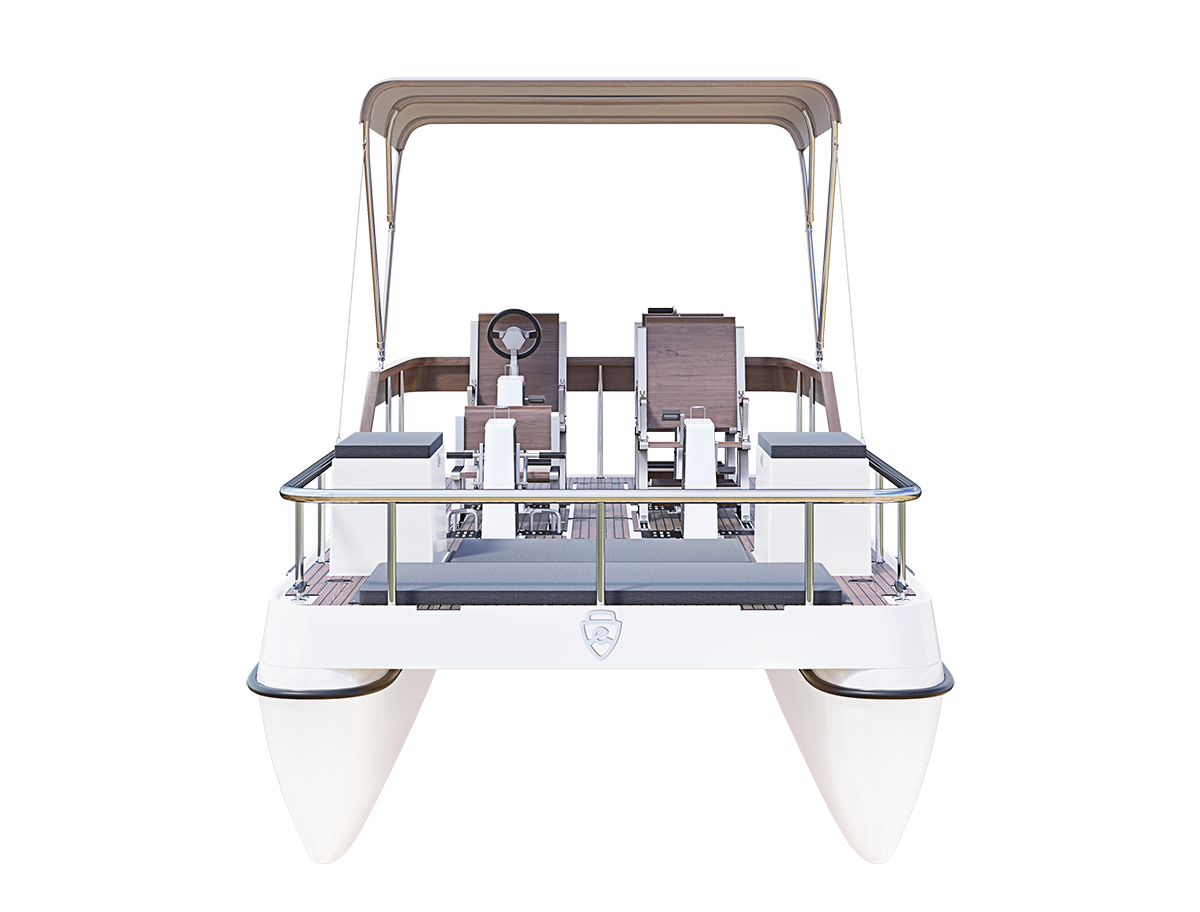 Floats, roof and seats are dismantable what can facilitate shipping in container.
If you want to cover longer distances in a shorter time, we recommend electric foot pedals.
Anyway, we suggest that at least the helmsman's position should be equipped with such a support.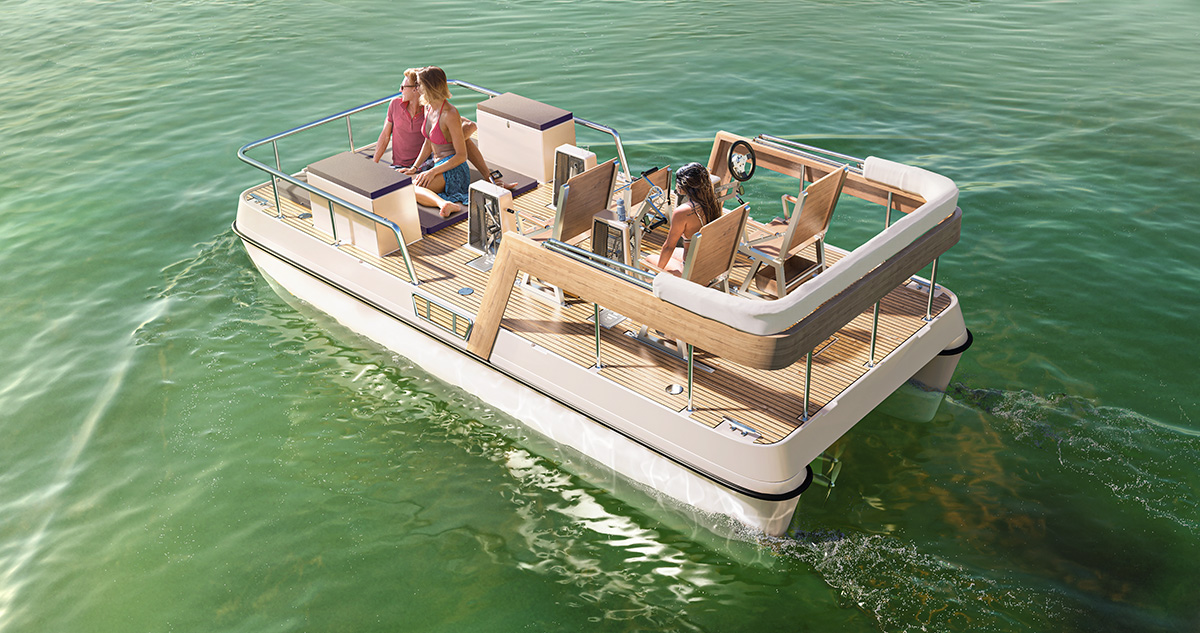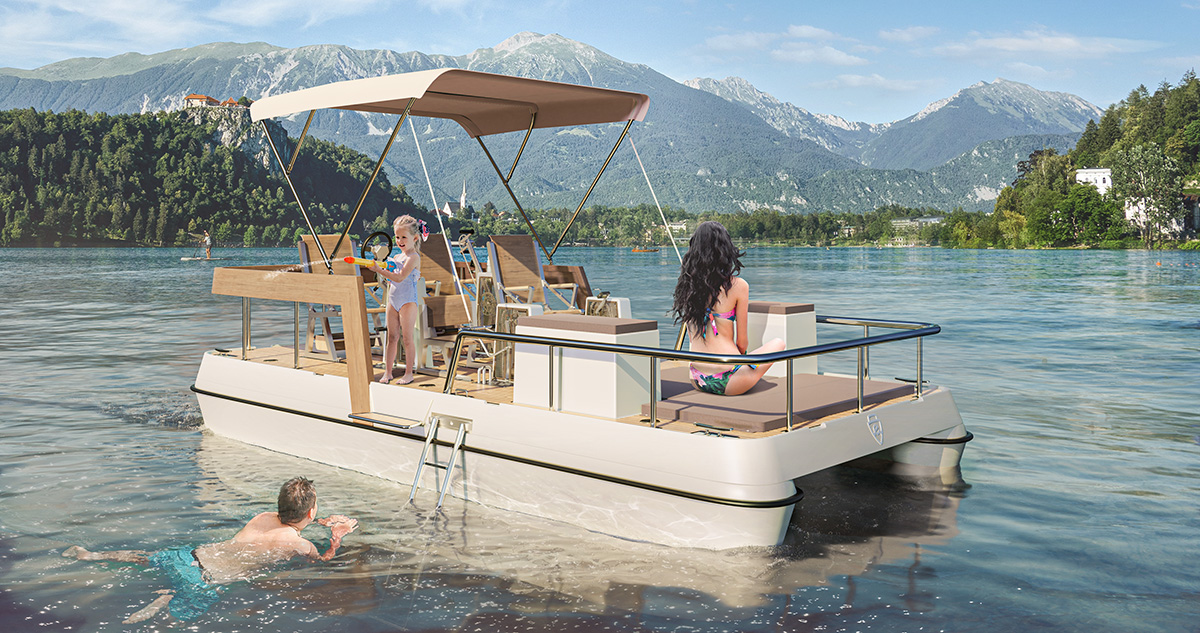 Serenity 550R Fitness
We are also working on the option of photovoltaic panels for the fixed roof version.
Solid roof made of aluminium and policarbonate.