Serenity 700 N – green boat
Open, small boat with electric drive.
Ensuring safe fun on the water.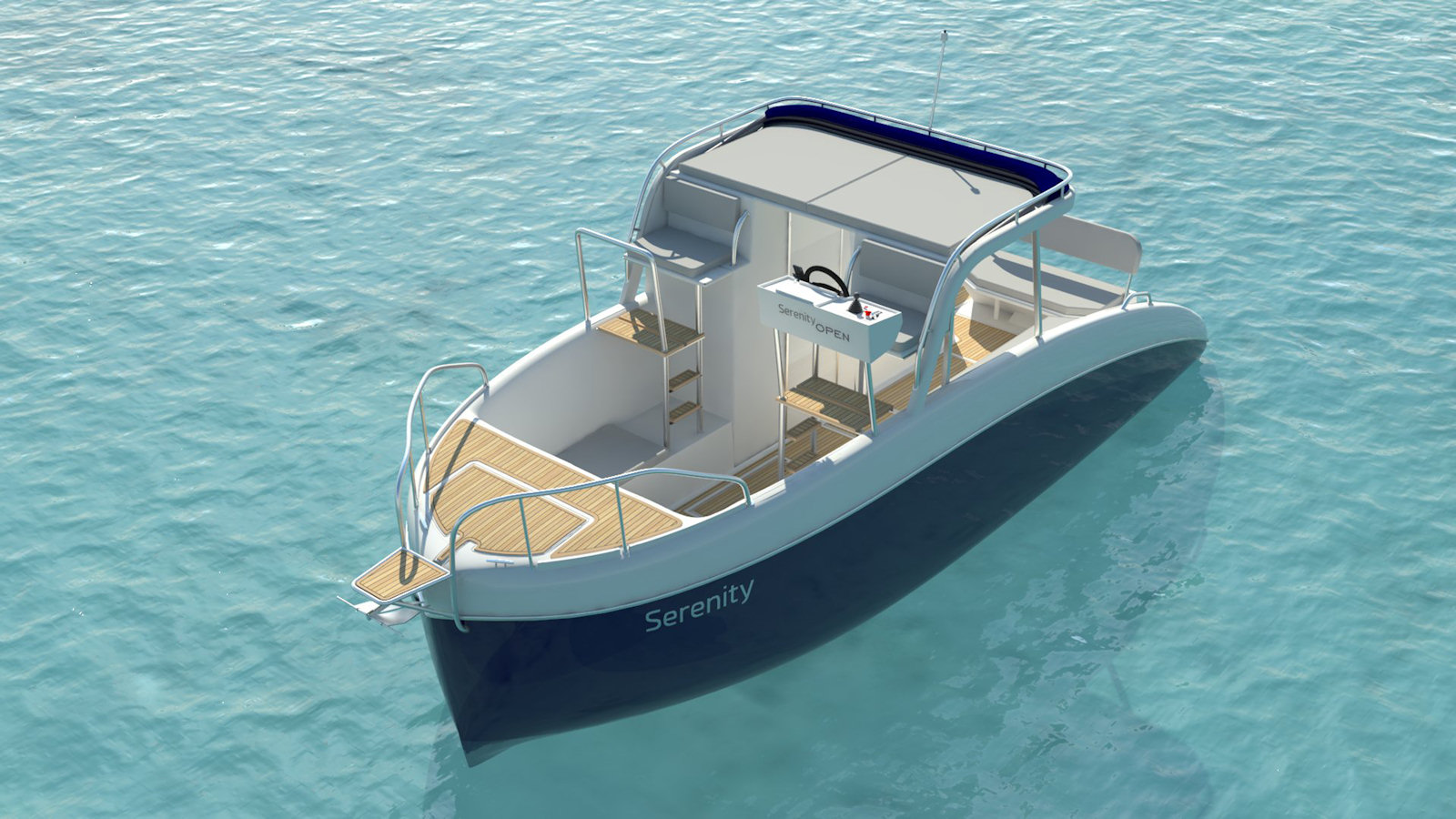 This is an open version of our 7-meters green boat.
Letter N comes from word opeN.
What distinguishes this boat from others of this type is a toilet and the position of the helmsman.
The helmsman's seat was positioned above the deck so that it had better visibility to the right, where a toilet is located.
The usage of space
Most of the space for passengers is on one level – the floor of the cockpit.
At the same level is the entrance to the toilet, although the floor in the toilet is slightly lowered.
Over deck level is a single seat of the helmsman on one side and on the opposite side one seat for the passenger.
At the roof level there may be one lying person, or 2, 3 sitting.
At the aft part of the cockpit you can make a place to lie with use of extra mattress similarly
like it is  the standard version of the boat (Serenity 700 D).
The aft couch can be dismantled, what makes it easier to reach the water.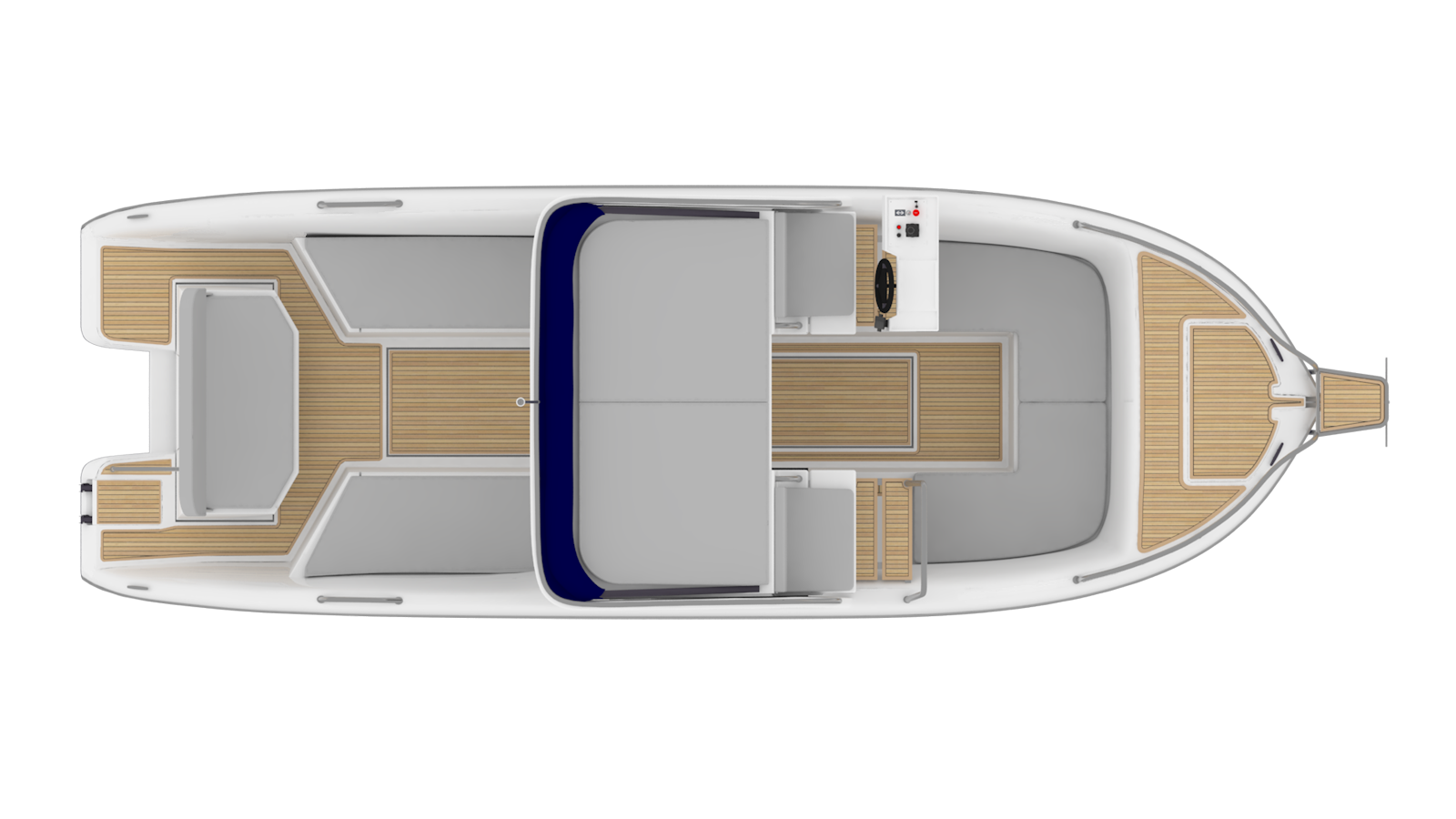 Drive of this small green boat
The boat is driven by an electric motor, powering the 19 inch screw with 2-blades through the shaft and small transmission. The motor is powered by LFP battery kit of total capacity amounting to 600Ah. This is enough for the boat to carry passengers for ca. 6 hrs. with the speed of 5.5kn. The battery is charged from regular power socket for up to 10 hrs.
This kind of propulsion requires no maintenance on the user's part except for connecting the power cable to wall socket. Of course the batteries require special care in order to maintain their longevity with full capacity. However this is commonly known from using batteries in laptops or smartphones.
Length – 7.05m
Breadth – 2.50m
Draught aft/fore – 0.62/0.15m
Height at side/total – 1.9/2.7m
Number of passengers – 11
Speed on water – 5.5kn
Motor output – 5kW
Lithium batteries capacity – 600Ah
Cruising time – abt. 6 hrs
Charging time – abt. 10 hrs
Propeller – 19x14in, 2-blade
Design category – C
It can be definitely said that it is a universal green boat.
For sure it will be a safe boat to rest on the water.
It can also be easily adapted to the needs of fishers.
Two foldabel, material roofs can be mounted in fore and aft part of the boat if needed.
Simply, a small electric boat that gives a lot of opportunities.
Please find some information about electric boats Serenity Standard and Serenity Family.