Serenity 700 Y
The unique mini house-boat with electric drive.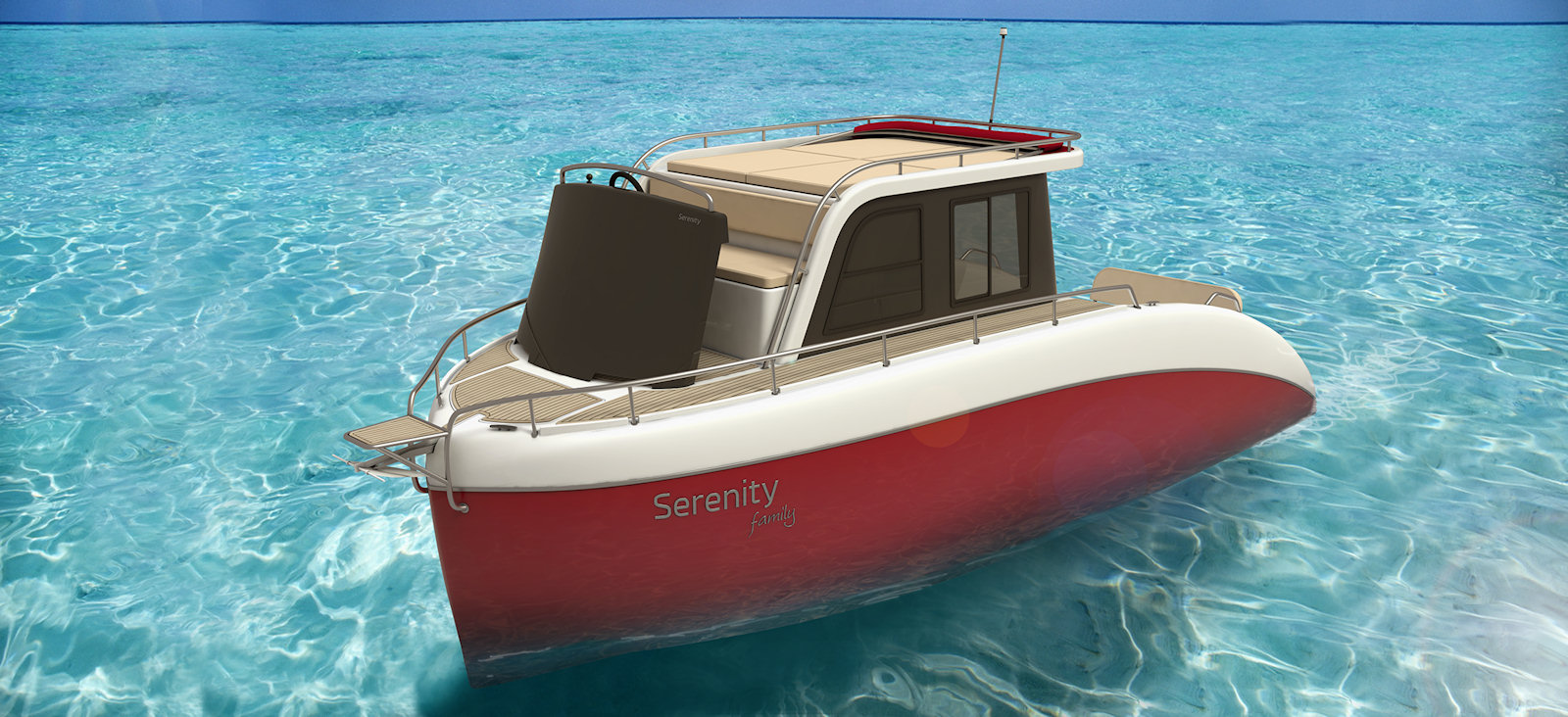 This mini house boat lets your family have a lot of happy time on the water. The only sound that might alarm other people enjoying their rest in the vicinity is a sound of laughing children. Nobody can hear the boat's motor or smell its exhaust.
The main design assumption for this version was providing comfortable seating and sleeping for family of 2 adults and 3 children.
However there is enough space on board for more then 5 adults resting on the water.
The usage of inner space
This small electric boat sports three accommodation zones: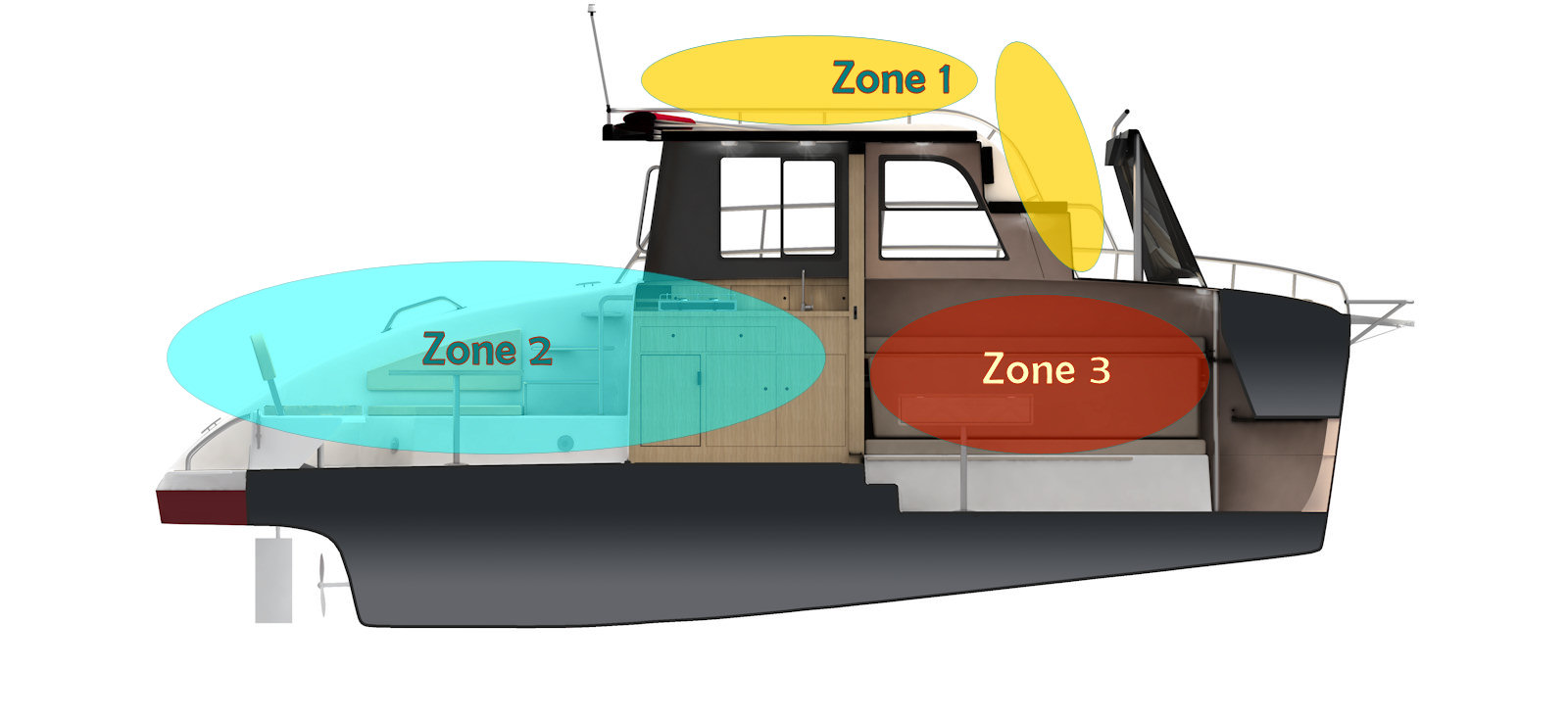 On deck. One passenger can sit next to helmsman's seat, while two people can be sunbathing on top of the cabin or rest under a sun-roof.
Cockpit, kitchen and toilet. After removing the table and spreading the middle part of the mattress there is a sunbathing area with access to the water on the stern side.
Bedroom. In sleeping configuration it offers three places on the lower bunk and two places on the upper bunks. In daytime it may be turned into comfortable seating area for the entire family.
Drive
We recommend using an electric motor that is significantly more efficient than a combustion engine (almost twice), but it is also lighter, quieter, cleaner and simpler to build, install and maintain.
The power source are Li-ion batteries, charged from a regular wall socket. This solution is well known from various devices (e.g. laptops, smart phones, etc.).
Optionally, we can provide a fast charger if you have access to a 3-phase socket.
In addition, we can also suggest a hybrid drive. It means that a small and quiet diesel generator will be installed on board.
Length – 7.05m
Breadth – 2.50m
Draught aft/fore – 0.63/0.18m
Height at side/total – 2.0/2.8m
Number of passengers – 8
Speed on water – 5.5kn
Motor output – 5kW
Lithium batteries capacity – 600Ah
Cruising time – abt. 6 hrs
Lithium batteries charging time – abt. 10 hrs
Propeller – 19x14in, 2-blade
Design category – C