Serenity 700 D
Electric driven tourist light boat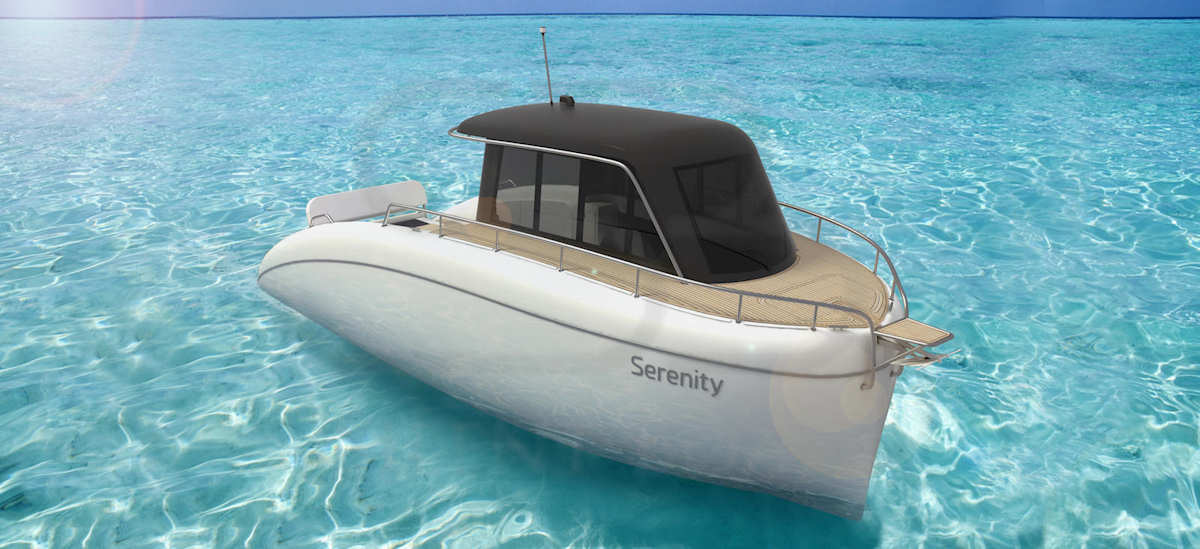 Small tourist boat ensuring comfortable transport on the water.
Letter D comes from the word standarD.
The above gallery shows Serenity in its basic arrangement and outfitting version and that is why her full name is Serenity Standard.
The main design assumption for this version was providing comfortable seating for the greatest number of passengers.
We managed to arrange ten seats with eleventh for the coxswain as was shown in the picture below.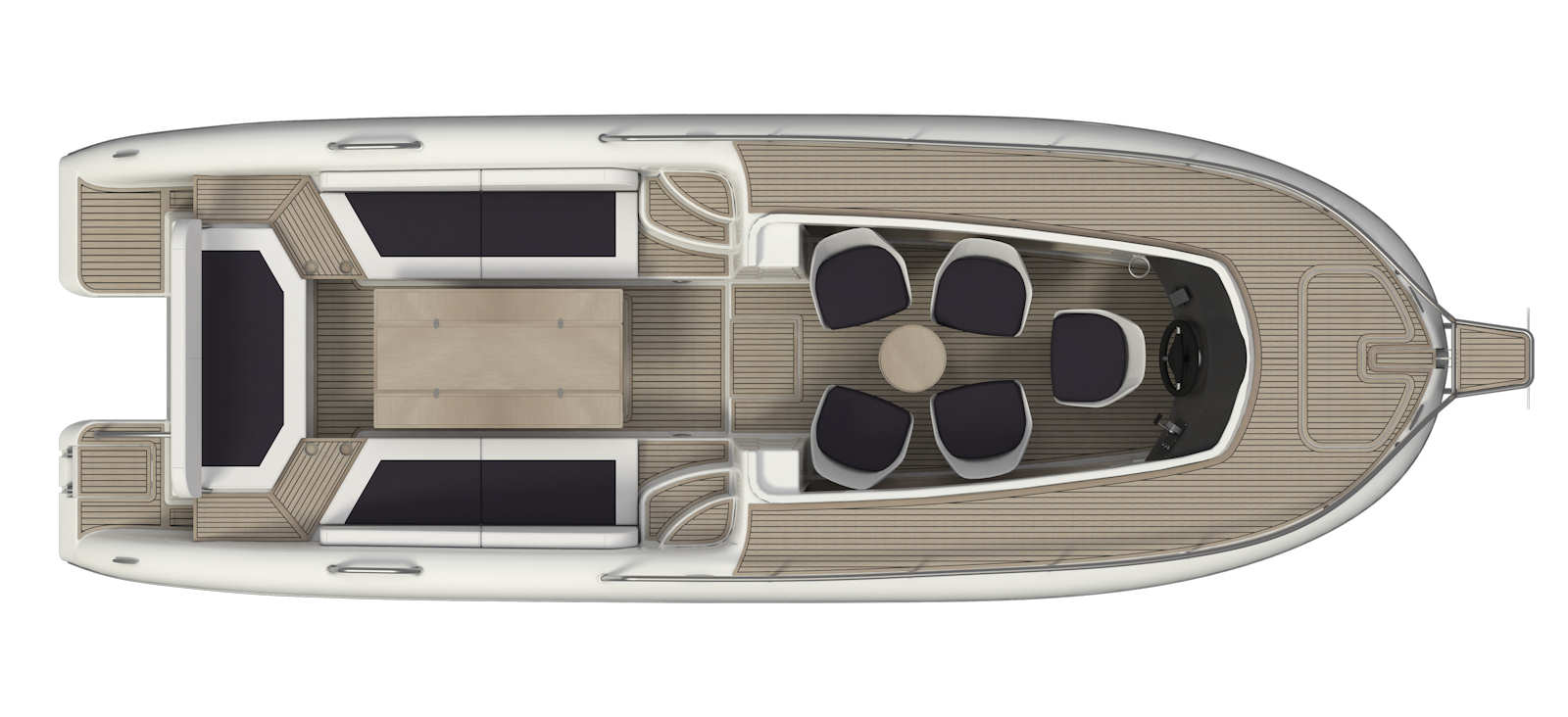 Drive
The boat is driven by an electric motor, powering the 18 inch screw with 2-blades through the shaft and small transmission. The motor is powered by LFP battery kit of total capacity amounting to 600Ah. This is enough for the boat to carry passengers for ca. 6 hrs. with the speed of 5kn. The battery is charged from regular power socket for up to 10 hrs.
This kind of propulsion requires no maintenance on the user's part except for connecting the power cable to wall socket. Of course the batteries require special care in order to maintain their longevity with full capacity. However this is commonly known from using batteries in laptops or smartphones.
The usage of inner space
In order to maximize the usage of space inside the hull, several seat lockers, closet and cabinets are provided. As a rule, the seat lockers are located under the seats at the open space and at the fore part of the boat.
The closets are located in the upper step of the stairs at both sides of the passage to sheltered part as well as under its floor. The floor closet is interesting since it is designed to accommodate long objects like fishing rods, net dippers or boat hooks.
Cabinets are located at both sides of sheltered space.
Length – 7.05m
Breadth – 2.50m
Draught aft/fore – 0.62/0.15m
Height at side/total – 2.0/2.8m
Number of passengers – 11
Speed on water – 5.5kn
Motor output – 5kW
Lithium batteries capacity – 600Ah
Cruising time – abt. 6 hrs
Charging time – abt. 10 hrs
Propeller – 18x14in, 2-blade
Design category – C
NOTE!
Even if you are not a supporter of eco drives or simply need a boat for a longer cruise without necessity for charging you may still use the Serenity boat. We have provided solution for such situation.
Transom and stern are ready for assembly of the pantograph (engine seat) for an outboard engine.
In the dashboard there is room for additional throttle lever.
Obviously, the rudder cables are ready for such solution and the fuel tank will be located in the aft seat locker.