Fitness Water Bike Boat – Electric Boats – Serenity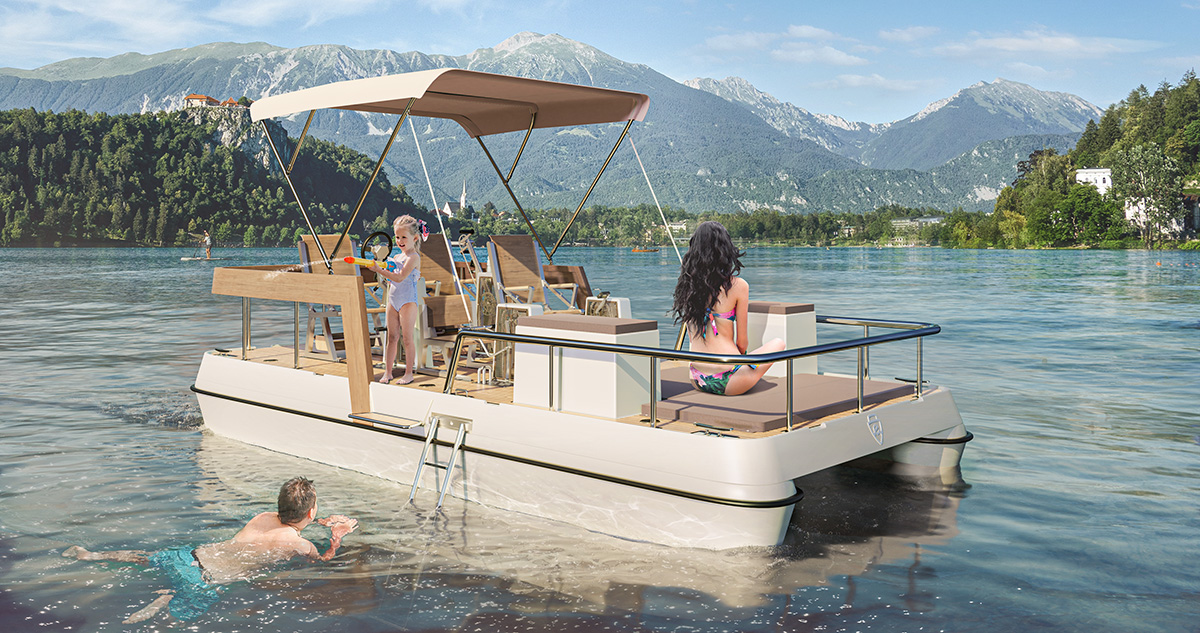 We like to spend time on the water, in peace and quiet.
It is also good to to stay sporty with ride a bike and workout in the gym with friends.
So, why can't we do it all at once?
And the simple answer is: because it is difficult to imagine a suitable floating equipment for this.
That is why we have designed this unique fitness water bike boat with electric support or just a small electric boat for others who are not a fitness lover.
Now we can.
Serenity 550 Fitness.
Available in few versions.
And here is a full electric small boat
It is an offer for people who do not associate relaxation with movement. It is enough for them to stay on the water with their family or friends.
In general we prefer a silent and zero emission drives.
Proposal below is a very interesting electric boat.
Amazing appearance, no noise, no exhaust gas, petrol or oil odour.
Easy, comfortable and safe operation.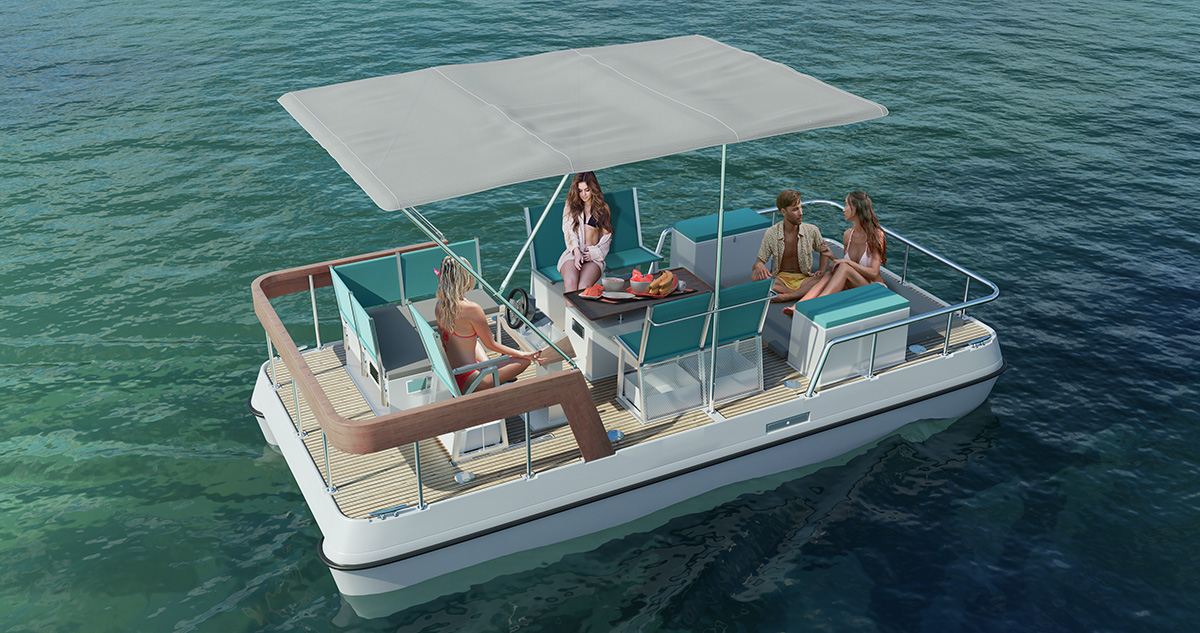 Serenity 700 – standard functionality
Available in various colours, outfitting variations and arrangements.
Small tourist boat ensuring lots of fun on the water without disturbing peace and quiet of other people enjoying their rest in the vicinity.
Drive
Our first choice is electric motor because it is much higher efficient than diesel or petrol engine. Additionally electric motor is simple, quiet and clean.
The motor is powered by LiFePO4 battery kit of total capacity amounting to 600Ah. This is enough for the boat to carry passengers for ca. 6 hrs. with the speed of 5.5kn. The battery is charged from regular power socket for up to 10 hrs.
This kind of propulsion requires no maintenance on the user's part except for connecting the power cable to wall socket. Of course the batteries require special care in order to maintain their longevity with full capacity. However this is commonly known from using batteries in laptops or smartphones.
This electric boat is proposed in three different versions:
NOTE!
Even if you are not a supporter of eco drives or simply need a boat for a longer cruise without necessity for charging you may still use the Serenity boat. We have provided solutions for such situation.
First of all we suggest a hybrid drive in such situation. A small an quiet diesel generator will be installed on board to charge Li-ion battery.
Another and very simple solution is a small outboard engine. Transom and stern are ready for such situation.