Serenity 550 Electric – Recreation Boat
Based on the floats and deck of Serenity 550 Fitness, we have designed a full electric version.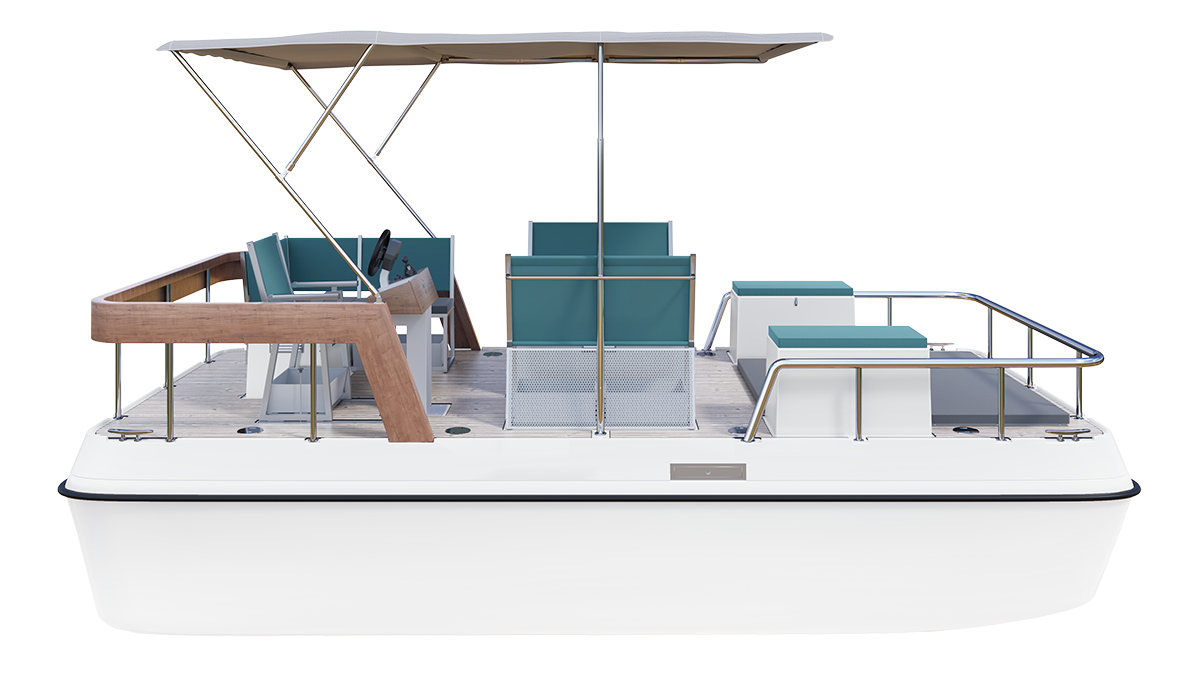 Serenity 550 Electric – Technical Data
Catamaran
Length: 5.50m
Breadth: 2.50m
Depth to deck: 1.05m
Air draught: 3.00m
Min. draught of floats: abt. 0.3m
Max. draught of flaots: abt. 0.65m
The propeller in the working position descends 20cm below the bottom of the floats.
Propeller: 16″x14″, 2-blade, driven via L-type column (swinging and rotating 350deg)
Speed max. at max. draught is abt. 5.5kn (abt. 11km/h)
Stearing wheel: 28cm. Above the steering wheel a propeller position indicator is located.
The control panel includes: an ignition switch with a stop button, a speed mode switch (3 modes) and a small gear for changing the engine speed.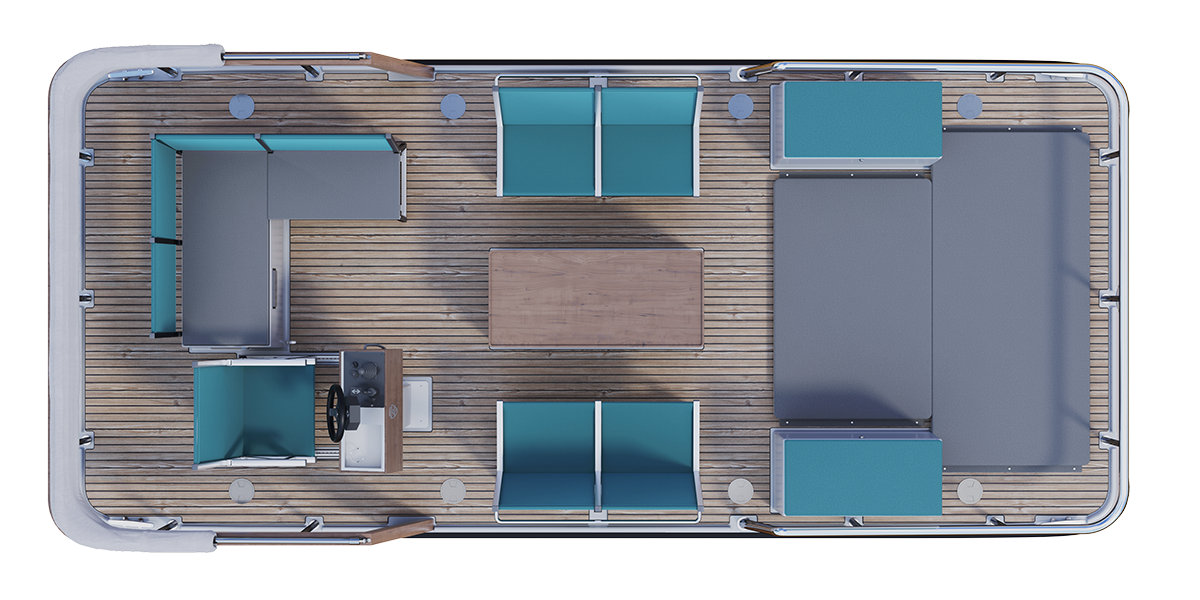 Drive
The drive consists of an electric motor with a nominal power of 2.3kW and 1500 rpm, controlled by an inverter.
The engine is powered by LiFePO4 battery with a maximum capacity of 300Ah and a nominal voltage of 51.2V.
Battery
The battery weighs almost 160 kg. An on-board charger with a maximum power of 4kW is used to charge the battery. It is connected to a standard 230V socket. A current of 30A is needed to obtain the maximum power of the charger.
Assuming the use of 80% of the maximum capacity of the battery, we can boat for more than 5 hours at full speed and with maximum draught.
It takes about 4 hours to charge the battery with the charger at maximum power.
Hybrid – muscle-electric
Of course, it is possible to combine drive stands from the Fitness version with the Electric version.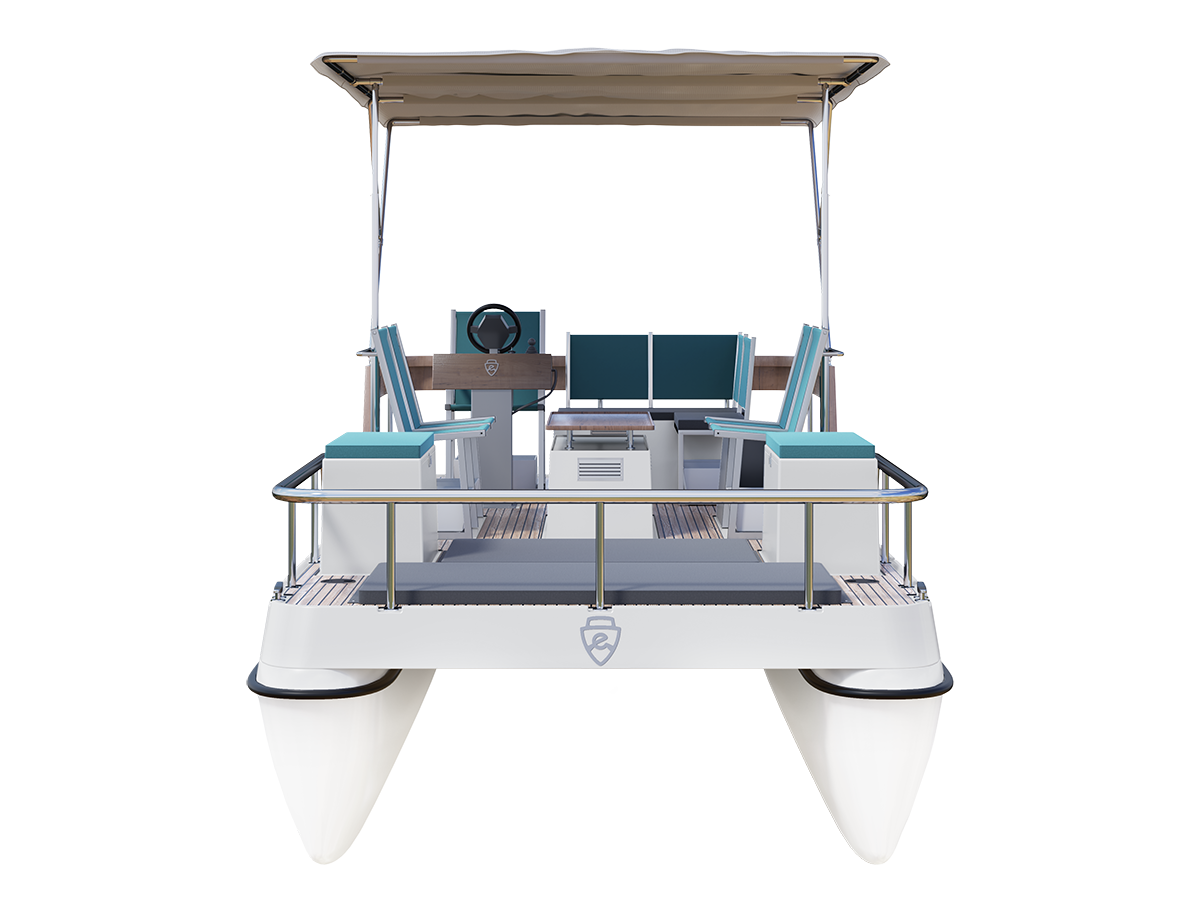 Arrangement
The number of seats depends on the arrangement of the deck. In the version with double side seats, it will be seven people, including the helmsman on the seats, plus two people on the lockers in the fore part.
In the version without side seats, it can be up to 10 people including the helmsman, but most will sit on mattresses.
Foldable fabric canopy is provided.
A large selection of seat and mattress colors is available.
Floats, roof and seats are removable which can facilitate transport.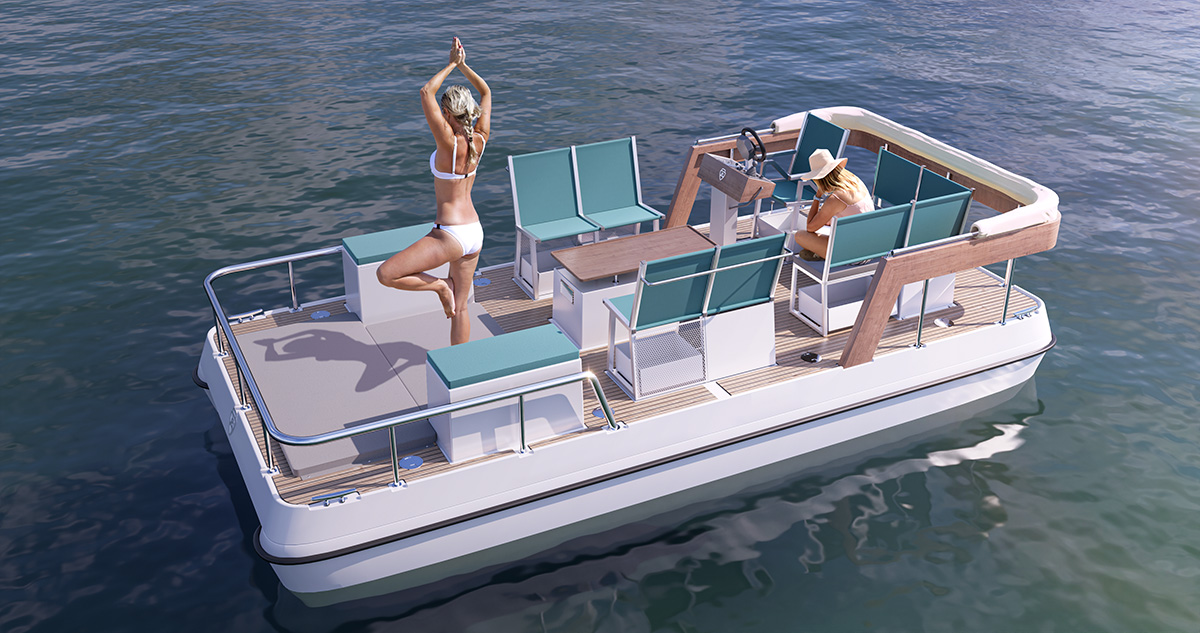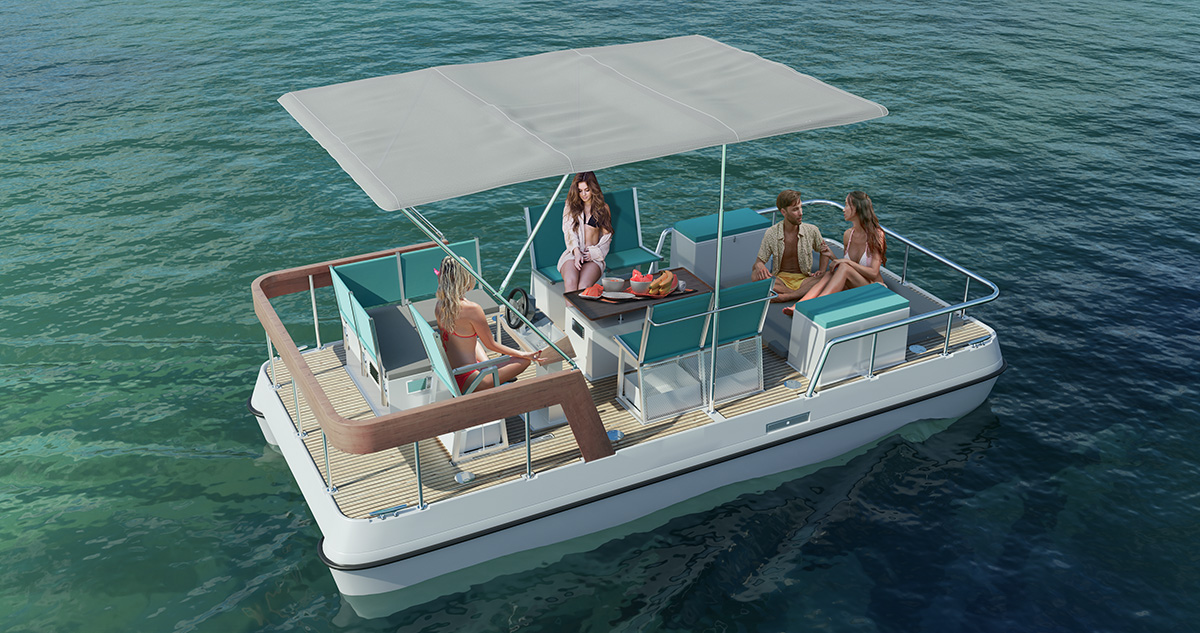 And here is a version without table and double side seats.